Atul Vir interview at IFA tradeshow in Berlin 2022
Mr Atul Vir, President of Equator, tells Dealer scope everything he's learned from his 30 years in business.
June 18, 2020.
World Zarathushti Chamber of Commerce (Houston Chapter) invited founder and CEO of Equator Advanced Appliances, Mr. Atul vir, to talk about his book 'Underdog Thinking'.
Atul Vir is interviewed by actor & producer, aviator, adventure and entrepreneur on Instagram live during the COVID-19 lockdown. They talk about overcoming new challenges and economic uncertainties thrown at us by the lockdown.
Houston's Masala Radio interview Atul Vir.
March 2020
Atul Vir launched 'Underdog Thinking' at the MCCIA Pune International Summit held at J. W. Marriott on 3rd March 2020, for the Indian masses. He also briefly spoke about his entrepreneurial journey over the years and what the book is about.
Q&A with Atul Vir by TechConnect on their 'Corner Office' show.
New Super Combo RV washer dryer from Pinnacle Appliances
Equator Appliances featured on China News Channel.
Micheal King Interviews Atul Vir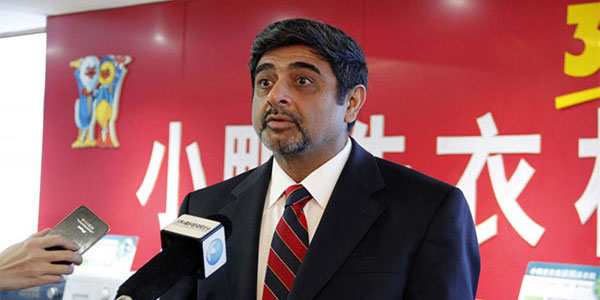 Mr. Vir visited the Little Duck Group in China in March, where he discussed Equator Advanced Appliances' new Super Combo product